Home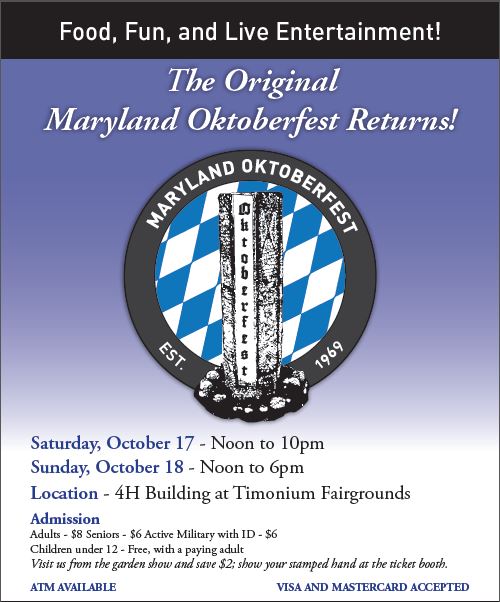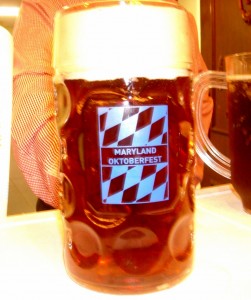 The original Maryland Oktoberfest dates back to 1969 at the 5th Regiment Armory. Now after a nine year hiatus it reappears in Timonium, along with it's iconic Fruit Monument.
The Garden Show will be in full swing at the fairgrounds and we will honor their ticket stubs for a $2.00 discount off our admission.
See also the event listing on our calendar.
Free parking or use the Timonium light rail stop.
Watch the Ravens Game on our Big Screen TV.
Don't miss the outdoor climbing wall for additional entertainment.
Also "like" us on FACEBOOK at Maryland Germans!