Club Fidelitas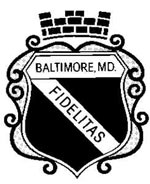 CLUB FIDELITAS, INC.FOUNDED:  1955PURPOSE:
To promote a social club to promote fellowship, friendship and Gemütlichkeit.  OFFICERS:
President
Albert G. Zorn
Secretary
Barbara Kayser
Treasurer
Gertrude Cannady
Asst Secty/Treas
Vice President
Walter Doleschal
Past President
Tom Werner
 Directors:
Ted Potthast
Rolf Engelhardt
 
Jeanette Doleschal                    Donald Bollhorst                       Howard Koontz                        Hans Pawlisch
CLUB FIDELITAS was organized in 1955 by a group of business and professional men of German birth who were seeking to develop a German-oriented social organization whose membership would be restricted to professional men, executives and business proprietors.  Original membership was limited to twenty-five.
The Latin word Fidelitas was chosen as the organization's name because it implies happiness and joy.  The expression in German is "Frohsinn".
As the years passed, membership was extended to those of German ancestry whose qualifications met the club's high standards.  Membership is currently limited to eighty five.
Since its inception, the Officers and the Directors of CLUB FIDELITAS have always endeavored to maintain the high standards promulgated by the founders.  Its "End-of-the-Year-Dance" in December is a bright spot on the German-American social calendar in the Baltimore Area.  The club's "Annual Membership Meeting" in January is anticipated with equal pleasure by, but is limited to, CLUB FIDELITAS members.  Other selected club events are open to non-members.
CLUB FIDELITAS participates in the Annual German Festival held each summer in the Baltimore area.  The Club was a stockholder in Maryland Oktoberfest, Incorporated and actively participated in the yearly "Oktoberfest" held in the Fifth Regiment Armory in Baltimore.