G.T.V. Immergrün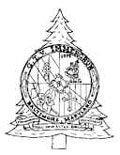 GEBIRGSTRACHTENVEREIN IMMERGRÜN

FOUNDED:   31 March 1972

PURPOSE:
To preserve and enjoy the dances, customs and traditions of the Bavarian Region of Germany and Austria.

OFFICERS:
| | |
| --- | --- |
| President | Dorothy M. Kirchner |
| Treasurer | Jennifer Thomas |
| Secretary | Arlene Klair |
| Vice President | Michael Kirchner |
The GEBIRGSTRACHTENVEREIN IMMERGRÜN came to life in Baltimore in 1972 as a German-Austrian dance club.  The word "Gebirgstrachtenverein" translates literally as "Mountain Costume Club: and "Immergrün" means, "Forever Green".  The mountainous areas of Germany and Austria, which we represent, are rich in traditions and history.  The members of our club strive to preserve the authenticity of this ethnic heritage through the dancing, costumes and observances of the traditional celebrations.  Many of our members are of direct German descent and take great pride in their heritage; although being of German descent is not required to enjoy the friendship we share in this club.  With great pride, GEBIRGSTRACHTENVEREIN IMMERGRÜN belongs to the Gauverband Nordamerika and represents Baltimore throughout the United States and Canada.
Our dancing centers around the traditional folk dances of Germany and Austria, which includes the well known, and energetic, "Schuhplattler" and beautiful "Laendler" dances.
The "Tracht" (costume) worn by the members is from the Bavarian region of Germany.  The men wear "Lederhosen" (knee-length leather pants).  The women wear "Dirndls" (traditional German Dresses) but, on formal occasions, the women may wear the "Festracht".
Members come from throughout the Baltimore-Washington Metro Area, as well as from Southern Pennsylvania to share in the "Gemütlichkeit" (good times).  The IMMERGRÜN enjoys every opportunity to share its dancing with the public with performances throughout the year.  The group particularly enjoys participating in the Annual German Festival and the Maryland Oktoberfest, both of which are held at the Timonium Fairgrounds.
We currently meet at Dorsey E. U. M. Church the first and third Friday of every month.  For more information, please call 410-519-5712